Elected Official, WA State Cities
Image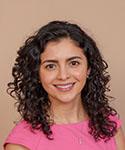 Elisabeth L. Crawford was elected to the Mukilteo City Council in 2019, and began her four-year term in 2020. Her interest in pursuing public office was ignited by the lack of diversity in her local government. In her position, she strives to form data driven decisions, engage the community in local governance and work as a team with her council colleagues to enact equitable policies for their charming city. As an elected official, Elisabeth holds a role on the Snohomish Health District Board of Health, where she oversees local public health policies.
She is an Occupational Health and Safety Specialist for a large manufacturing company. Previously, she was an Environmental Health Specialist at the Snohomish Health District. Elisabeth holds a bachelor's degree in Environmental and Occupational Health and Safety from the University of Washington. Her public health background and experience, in the private and public sector, have been valuable to her role on the county board of health.
Elisabeth is first generation Mexican-American, and throughout her childhood she split her time between Mexico and the United States, making her bilingual and bicultural. In her spare time, she enjoys the outdoors with her husband Paul: skiing, hiking and running. She has two French Bulldogs, Paco and Frida. Elisabeth considers herself a life long learner, and is always eager to pick up a book on a new subject.