Consumer of Health Care
Image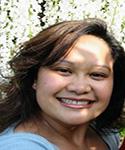 Deeply rooted in service, Ms. Flores benevolently works with underrepresented, underserved, and vulnerable communities. She is passionate about utilizing innovative and diverse strategies that stimulate inclusive practices with high-function systems to ensure equitable, quality health care systems for all. 
Melinda "Mindy" Flores currently serves as the Dental Quality Assurance Manager at Swinomish Indian Tribal Community (SITC) Dental Clinic with a strong background in strategy, quality improvement, systems transformation, and facilitative leadership.  Ms. Flores is also an executive team member of the newly developed dəxʷx̌ayəbus - Dental Therapy Education Program at Skagit Valley College (SVC) and its affiliated partner, SITC.  dəxʷx̌ayəbus, pronounced as dahf-hi-ya-buus, is a Lushootseed tribal word meaning Place of Smiles. She is an active member of numerous national, state, and local health boards and community groups that support and promote oral health initiatives and programs.
Mindy earned a bachelor degree from Seattle University and a master's with emphasis in Healthcare Management Administration. She shares a blessed life with her husband, Jesse and three keikis – Theodore Makana, Jesse Allen, and Amelie.
Contact Information